No helmet crashes
Adam brayton went down hard and split his leg, meanwhile a spectator grabed his bike and went off down the hill on it.
it looks pretty bad we hope he is ok.
version two of same crash but different angle.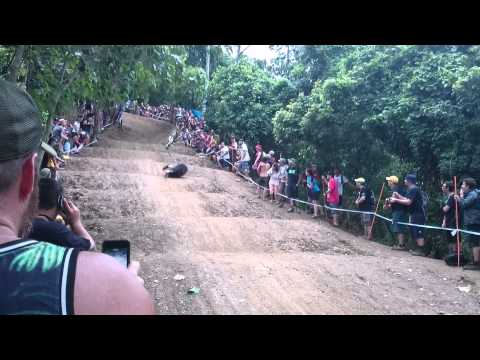 On practice day a racer was involved with a photographer.
Here is the crash that involved a photographer, and rider…